TOXICOLOGY RESEARCH                              

    LABORATORY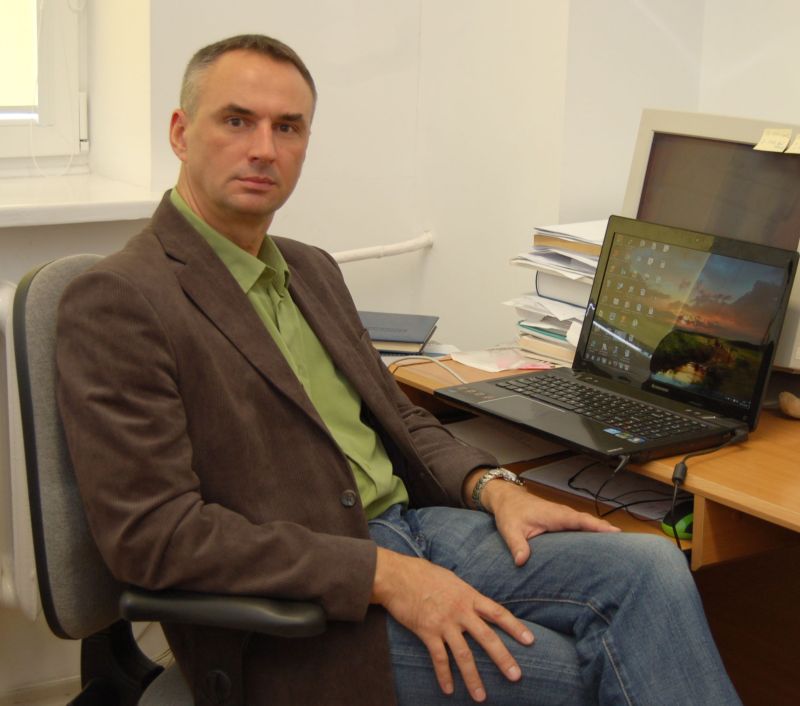 Head:
Piotr P. Kosson, PhD
This email address is being protected from spambots. You need JavaScript enabled to view it.
tel. 22 6086454
Toxicology Research Laboratory  was created to conduct toxicological research and offers:
1. In vitro cytotoxicity assay in cell cultures of humans or animals.
2. Histopathological assessment of the material collected from animals.
Main activities

Ad. 1

- cell line culture

- research to determinate the effect of compounds on cell proliferation (MTT, XTT, Ki67 test)

- imaging cells in a specific wavelength range (available filters fluorescence: DAPI, GFP, TexasRed) and statistical evaluation of material using the microplate reader Cytation-3

- banking of biological material

Ad. 2.   

- preparing  histopathological slides (cut on a cryostat - cutting range 1-100μm, basic dye) and microscopic assessment and recording digital images.

      

Furthermore the laboratory offers:

- culture and banking of humans and animals normal and cancer cells lines.

- testing for the presence of Mycoplasma pneumoniae in cell culture

 

Specific equipment:

Ad. 1. Cytotoxicity research on compounds

- class II Biosafety Cabinet (NU-481)

- CO2 incubator (Memmert)

- cell imaging multi-mode microplate reader of absorbance, fluorescence and luminescence (Cytation 3 Cell Imaging Multi-Mode Reader)

- light microscope (Olympus CKX41)

- automated cell counter EVE, NanoEn Tek Int.)

- cryogenic storage Dewar

 

Ad. 2. Histopathological assessment

- upright microscope Eclipse Ni-U(Nikon)

- cryostat (Thermo Scientific)
Laboratory is focused on cooperating with:
-scientific institutions  within  the framework of scientific cooperation and implementation research and development projects
- companies and consortia of companies and scientific units conducting research on natural or synthetic substances in the possibility of being used on pharmaceutical, cosmetic  or food market
Price list
Customer contracting service bears the costs of exploitation of equipment per every day of laboratory work (fixed fee).
It is possible to rent the lab and work with its own staff after having passed special laboratory and work safety training.
Laboratory conducts research in cooperation with:
Recent publications:
Tymecka D, Puszko AK, Lipiński PFJ, Fedorczyk B, Wilenska B, Sura K, Perret GY, Misicka A. Branched pentapeptides as potent inhibitors of the vascular endothelial growth factor 165 binding to Neuropilin-1: Design, synthesis and biological activity. Eur J Med Chem. 2018 Oct 5;158:453-462
Laskowska AK, Puszko AK, Sosnowski P, Różycki K, Kosson P, Matalińska J, Durlik M, Misicka A. Opioid Tripeptides Hybridized with trans-1-Cinnamylpiperazine as Proliferation Inhibitors of Pancreatic Cancer Cells in Two- and Three-Dimensional in vitro Models. ChemMedChem. 2017 Oct 9;12(19):1637-1644
Niescioruk A, Nieciecka D, Puszko AK, Królikowska A, Kosson P, Perret GY, Krysinski P, Misicka A. Physicochemical properties and in vitro cytotoxicity of iron oxide-based nanoparticles modified with antiangiogenic and antitumor peptide A7R, J Nanopart Res. 2017;19(5):160.
Konop M, Sulejczak D, Czuwara J, Kosson P, Misicka A, Lipkowski AW, Rudnicka L.The role of allogenic keratin-derived dressing in wound healing in a mouse model. Wound Repair Regen. 2017 Jan;25(1):62-74.
Grabowska K, Puszko AK, Lipiński PF, Laskowska AK, Wileńska B, Witkowska E, Perret GY, Misicka A. Structure-activity relationship study of a small cyclic peptide H-c[Lys-Pro-Glu]-Arg-OH: a potent inhibitor of Vascular Endothelial Growth Factor interaction with Neuropilin-1. Bioorg Med Chem. 2017 Jan 15;25(2):597-602.
Grabowska K, Puszko AK, Lipiński PF, Laskowska AK, Wileńska B, Witkowska E, Misicka A. Design, synthesis and in vitro biological evaluation of a small cyclic peptide as inhibitor of vascular endothelial growth factor binding to neuropilin-1. Bioorg Med Chem Lett. 2016 Jun 15;26(12):2843-6