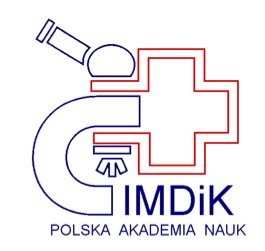 In the June edition of the National Science Center OPUS 21 and PRELUDIUM 20 calls, employees of MMRI PAS were awarded with 10 research grants - this is the best result achieved in a single grant recruitment in the history of our Institute.
Our success rate is also impressive - while the average overall success rate in both calls was approx. 20% - our Institute's rate is as high as 35%!
We are happy to present the winners from our Institute:
OPUS 21:
Prof. dr hab. Lidia Strużyńska
Dr hab. inż. Agnieszka Piwkowska
Dr hab. Dorota Rogacka
Dr hab. Monika Szeliga
Dr Michał Fiedorowicz
Dr Jakub Godlewski
PRELUDIUM 20:
Mgr inż. Lidia Babiec
Mgr Klaudia Kiel
Mgr Adrian Szczepaniak
Mgr Iga Wieczorek
Cogratulations to laureates!