We are proud and happy to announce that our scientists from the Laboratory of Immunology will participate in the European Horizon Pathfinder project
"Bottom-up manufacturing of artificial anti-tumor T cells".
In this project Mossakowski Medical Research Institute, Polish Academy of Sciences is one of the partners in a consortium consisted of: Katholieke Universiteit Leuven (Belgium) - Coordinator and Fondazione Toscana Life Sciences (Italy) - Partner and Academisch Ziekenhuis Groningen (Netherlands) - Partner.
The research conducted at MMRI PAS will be coordinated by Małgorzata Firczuk PhD, DSc and Magdalena Winiarska PhD, DSc.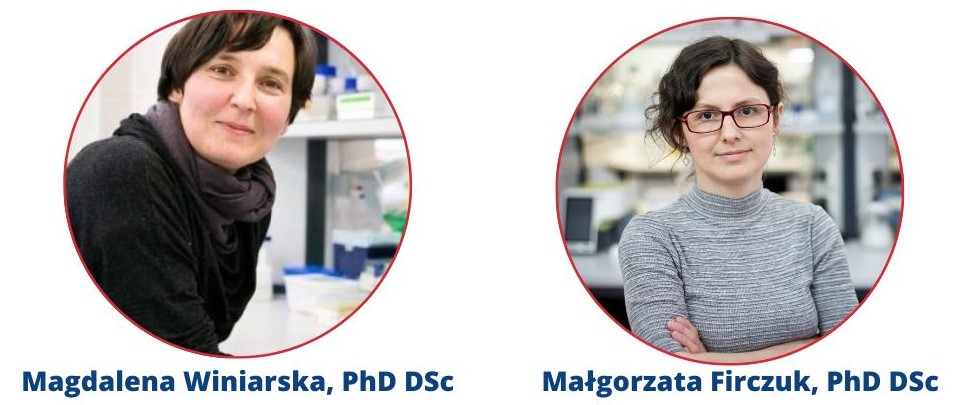 Congratulations to all members of the international project team!
About the project:
"Tumor-targeting T cells with engineered chimeric antigen receptors (CARs), generated from a patient's own T cells, are approved for some blood cancers. However, challenges remain due to cost, effectiveness, and safety concerns. In our Pathfinder project, we'll create artificial T cells (ArTCell) that imitate T cell therapy but are safer, better, and more affordable. ArTCells, designed in Giant Unilamellar Vesicles (GUVs), will replicate vital T cell functions: recognizing tumors and killing them. We'll test ArTCells in labs and mice to confirm their ability to target and destroy tumors, comparing them to state-of-the-art CAR-T cells. ArTCells could overcome existing barriers in cell therapies, offering broader use without being deactivated by tumors."